Close to the Spring Festival, major tea shops are offering discounts, it may be a good time to drink tea. When it comes to tea, the owner of the tea shop always has a look that can't be hurt. In fact, tea is good, and everyone is happy; if you do n't get it in place, then you are really uncomfortable with each other, so the cultivation of tea people is very important!
Cultivation 1: Master the most basic tea knowledge
The first element of tea is mastering basic tea knowledge.
The more you know about tea, the greater the chance of getting good tea; and when you communicate with the tea owner, you can become more skilled. One or two go, leaving a good impression in the heart of the owner, not to mention tea often, buy tea Are more concessions and rest assured.
Cultivation 2: Do n't understand
Do n't be an expert, just say you do n't understand, and ask for advice with an open mind. When entering the store, respect the boss and tea first, and the boss will respect you.
People who pick faults as soon as they sit down usually don't argue with you, but they are absolutely too lazy to care about you.
Do n't make any rounds when commenting on the taste. If you do n't feel right, just say "do n't like". Astringent is astringent, and bitter is bitter.
Cultivation 3: Tea making
When making tea, do not only tea can tell one, two, three, tea brewing skills are overwhelmed, the owner will certainly not refuse to show you the opportunity, the boss tasted the tea you brewed, will naturally let go of the chat.
Just as the tea taste fades, you can say that you need to change tea. Ordinary owner, at this time, either come up with a good tea for you to taste, or just ask you what tea you usually drink, this is a rare opportunity!
Cultivation 4: Be able to make comments
Many people will think that if you want to get good tea, you must talk good, because the owner of the tea must like to hear you praise his own tea. This is true, but if you can only speak good words, you won't get real good tea.
In tea tasting, in addition to experiencing it in detail, you must also be able to pick out some small problems in the tea: "This tea has not enough years." The host thinks you are an expert and will bring out enough tea to taste . If you talk about something, you may be able to make friends with the host with tea, otherwise, it will cause resentment.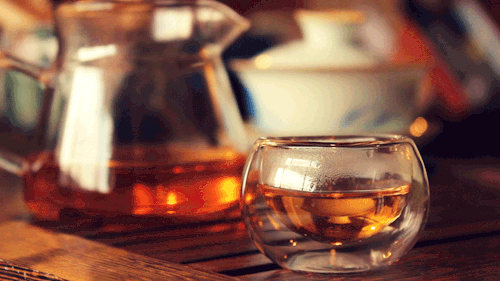 There is still much to learn about tea, and today I share some of the most important ones. Occasionally tea is not only interesting, but also an interesting thing for both parties. And the most important thing is to meet the tea that suits you and buy it!